We are a high end custom design-build contractor focusing on new homes and renovation work.
The Gryboski Family has four generations of experience building homes in Northeastern Wisconsin. When you and your family select Gryboski Builders to construct your home, you can take comfort in knowing you have selected a builder with experience, longevity and staying power well established since the early 1900's.
Brothers, Steve and Bob Gryboski have been operating the company since 1996. Their parents, Roger and Cathy, were great mentors and started Roger R. Gryboski Quality Home Builder in 1964. They built a lasting reputation for quality and fairness in the community. Before Roger and Cathy, their Grandfather, Ted, and Great Grandfather, Joseph, were also Builders. The Gryboski name has long been established as a sign of quality and integrity.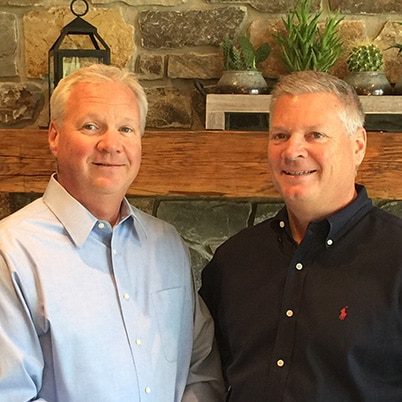 legacy of quality, integrity and trust
Our Mission
Gryboski Builders' ambition isn't to build the most homes, just the best homes. We are very proud of the legacy of quality, integrity and trust that we have built. We live by the motto "In The Eyes Of Our Customers, Perception Is Reality". If the customer is not satisfied, we are not satisfied; it is the only true measure of our success.
Steve and Bob Gryboski were always told by their parents and Grandfather to "Take Pride In The Gryboski Name" and do not do anything to damage your reputation, no matter what.
We understand the honor it is to be chosen to build your home. A majority of our work comes from referrals and word of mouth. We have a very sound business process that allows our clients to concentrate on the fun aspects of building a home, making the process informative and enjoyable.